Date
22/05/2023 - 25/05/2023
Location
University of Alicante
Alicante
Spain
Maximum number of participants
35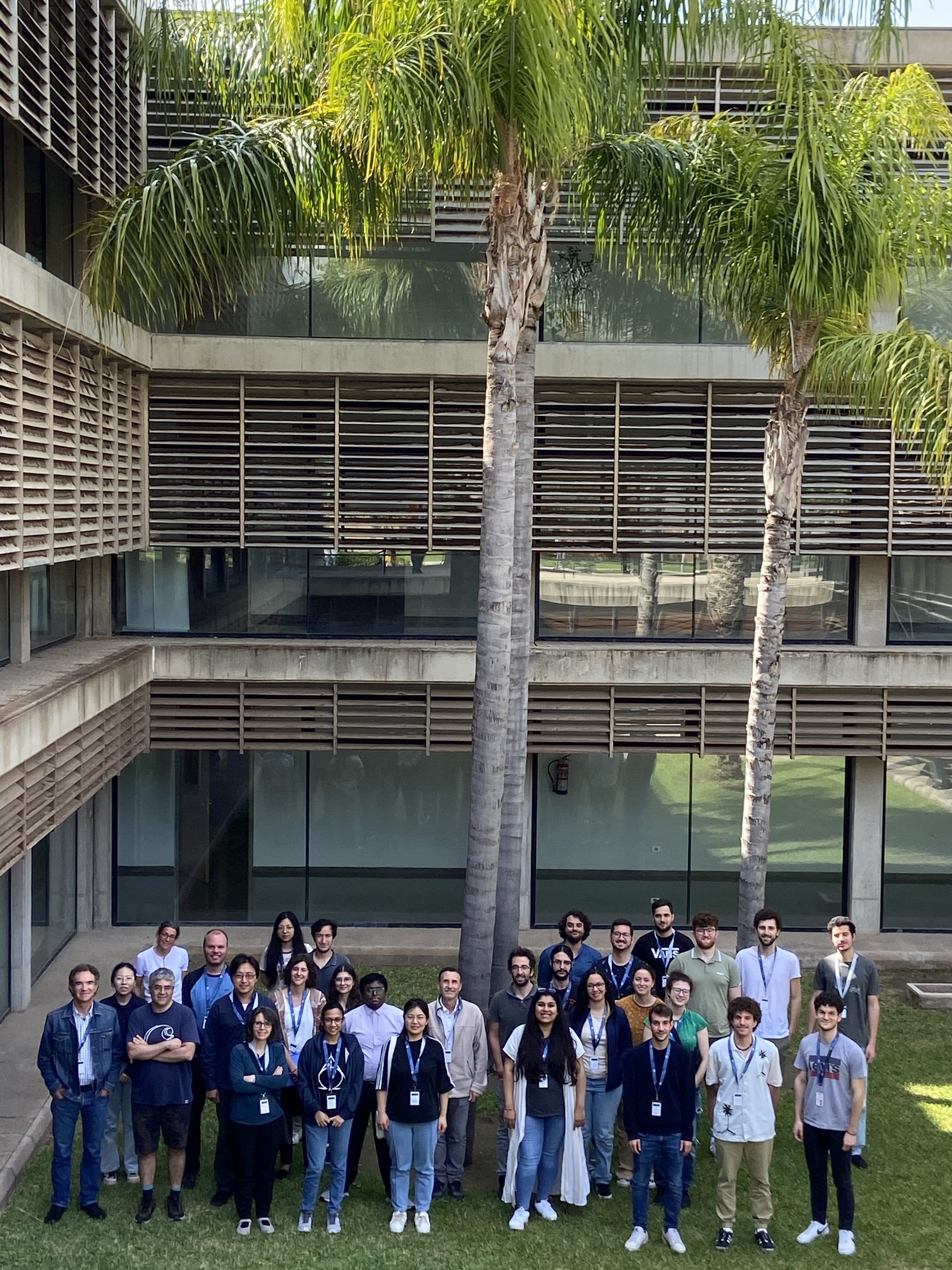 Aim
High resolution spectroscopy is a fundamental tool in X-ray Astrophysics. It provides unique plasma diagnostics in a wide range of astrophysical contexts, from clusters of galaxies to solar system bodies. Current grating-based spectrometers (XMM-RGS, Chandra HETG) provide the highest spectral resolution achievable today. Calorimeters (XRISM, X-IFU) will increase the resolution to unprecedented levels opening a new era of X-ray astrophysics that will expand our knowledge of the high energy Universe.
AHEAD2020 aims to provide young astronomers with the specific theoretical and practical skills to successfully exploit the current and future generation of X-ray instruments. To this end, world class experts in various fields will deliver lectures and conduct hands-on sessions, including the analysis of real calorimeter data. Students will have the opportunity to interact with renowned scientists in a highly motivating environment.
Attendees
Students and postdocs. Although the course will be self contained, previous background in X-ray astronomy (not necessarily high spectral resolution) is highly recommended. The School is limited to 35 students.
System requirement and network connection
For the hands on sessions, the students are required to bring their own laptops, preferably with the required software (SPEX, XSPEC) previously installed.
Network connection will be provided via eduroam. Please install the required certificates in your computers. If you are not able to install eduroam let us know well in advance.
Topics
Galaxy clusters
AGNs
Atomic data
SNRs
ISM
Low Mass X-ray Binaries
Current and future X-ray high resolution spectrometers
XRISM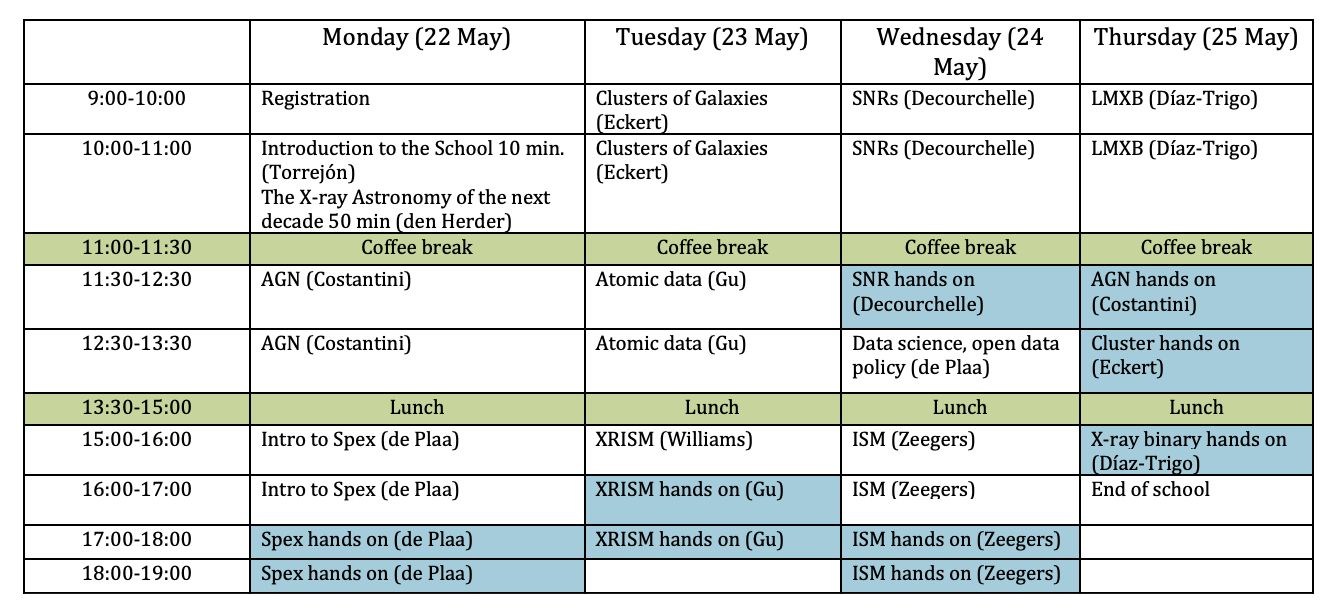 Lecturers
Jan-Willem den Herder
Elisa Costantini
Jelle de Plaa
Dominique Eckert
Liyi Gu
Brian J. Williams
Anne Decourchelle
Sascha Zeegers
María Díaz-Trigo
Venue
University of Alicante Campus, San Vicente del Raspeig, Building "Germán Bernácer".
Lodging
A number of rooms have been blocked at the Villa Universitaria.  The Villa Universitaria is within walking distance of the school. Students who choose this option may be eligible for an accommodation grant.
Alicante city has a wide range of hotels and tourist accommodation. The San Vicente campus is easily accessible by tram (~ 30 minutes).
Registration
Registration (free of charge, includes lunches and coffee breaks). Closed.
Contact
José Miguel Torrejón
jmt at ua.es